Company:
Community Impact Newspaper

Position:

Editor

Location:

Texas
Job Status:
Full-time

Ad Expires:

August 12, 2013
Job ID:
1499833
Description: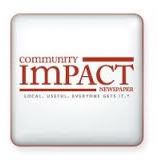 Position Summary: The Editor serves as a primary representative of the company within the community. He/she is responsible for developing relationships with community leaders and news sources and for promoting the company in a positive and professional light. The Editor is responsible for the entire production process of an assigned market's publication, editing all content that goes into the publication, for leading and providing oversight to his/her team, and for the timely submission of accurate, informative, and relevant news and feature stories
Apply here
When applying, mention that you saw this opening listed at JournalismJobs.com.
Job ads copyrighted by JournalismJobs.com -- © 1998-2009